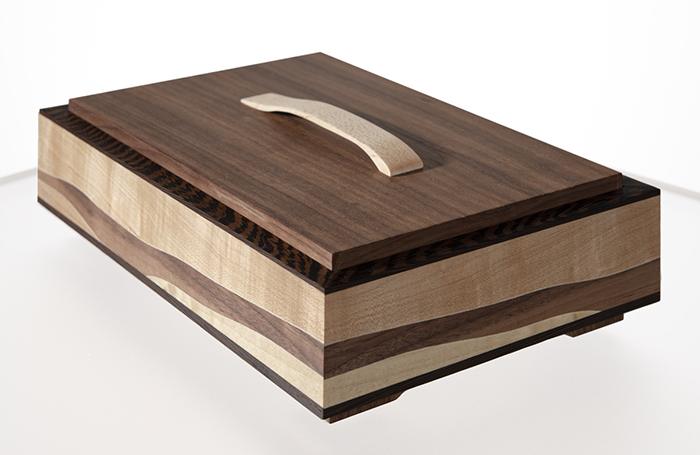 watercolorist and fine art woodworker


Lawrence, Kansas artists, Bryan and Roura Young, began hiking in the Flint Hills as newlyweds, falling in love with the open sky and dramatic vistas.
Roura's first painting of the Flint Hills was a study of the pinks, the purples, and the blues that were created by the variations within the colors of the grasses, a dash of wildflowers, and shadows formed by the undulations of the hills. As Roura began to further investigate the landscape with her art, small details such as rhythmic patterns created by seed heads, the interconnection between plants, and the relationship between the distant horizon, the sky and the foreground became part of her work.
Bryan's artisan marquetry/parquetry woodworking inspiration comes from a different direction. He begins by distilling the forms of the hills into an abstract design. His focus is on the unique geometry of the hills, using the varying grain patterns and tones of wood to construct his images. While smaller in scale, Bryan's pieces are dramatic works of art, with many bringing to mind the stark forms of the Flint Hills after a controlled prairie burn.