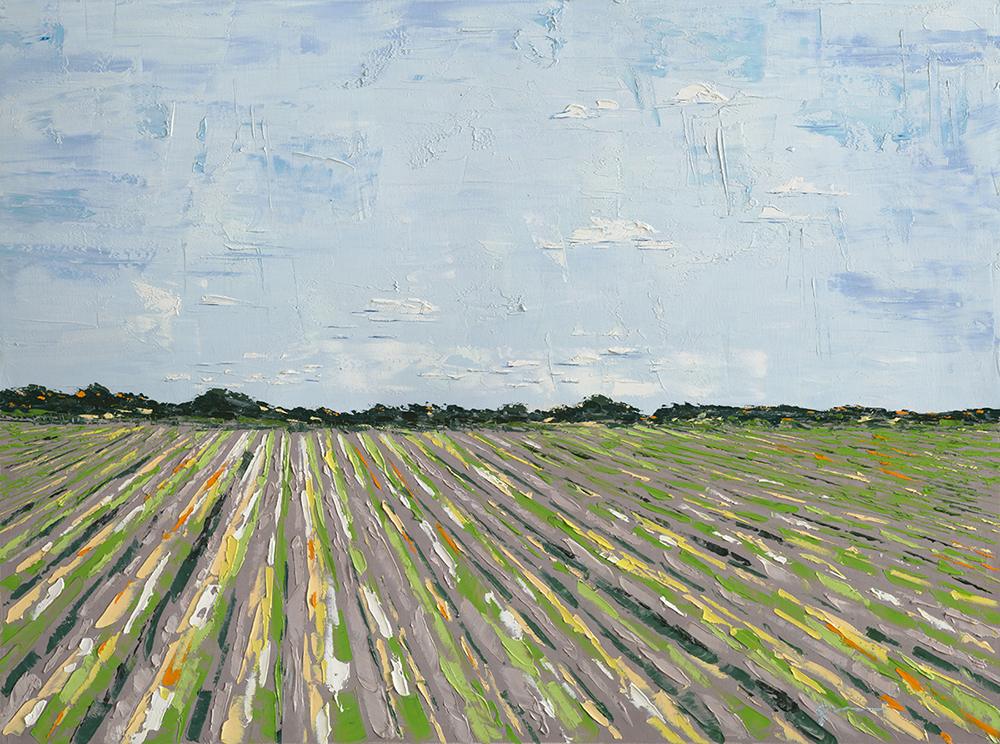 OIL
I have always appreciated all kinds of original art, but only on a few memorable occasions have I found "love-it-so-much-I-gotta-have-it" art.  Creating that same feeling in people who see my work is the reason I paint.
I am a self-taught painter. A big blank wall in my home needed some big art, and I was not able to find that one painting that would give me that glorious feeling, so I decided to paint it myself.  That was almost four years ago. I loved what I created and have been creating ever since.
I paint light and bright natural scenes using palette knives to create sharp lines, pops of bright color, and dimension. My paintings are fresh and dynamically textured with a minimalist and modern bent. I like to paint with oils because the paint has heft and shine.
My approach to painting is "no rules". I work with quick strokes, wet on wet, often putting paint directly from the tube onto blank canvases and panels. I put on my fearless hat and go for it.
Stephen says this is a "must see" in person as the texture and depth are amazing drawing you into the fullness of the scene.