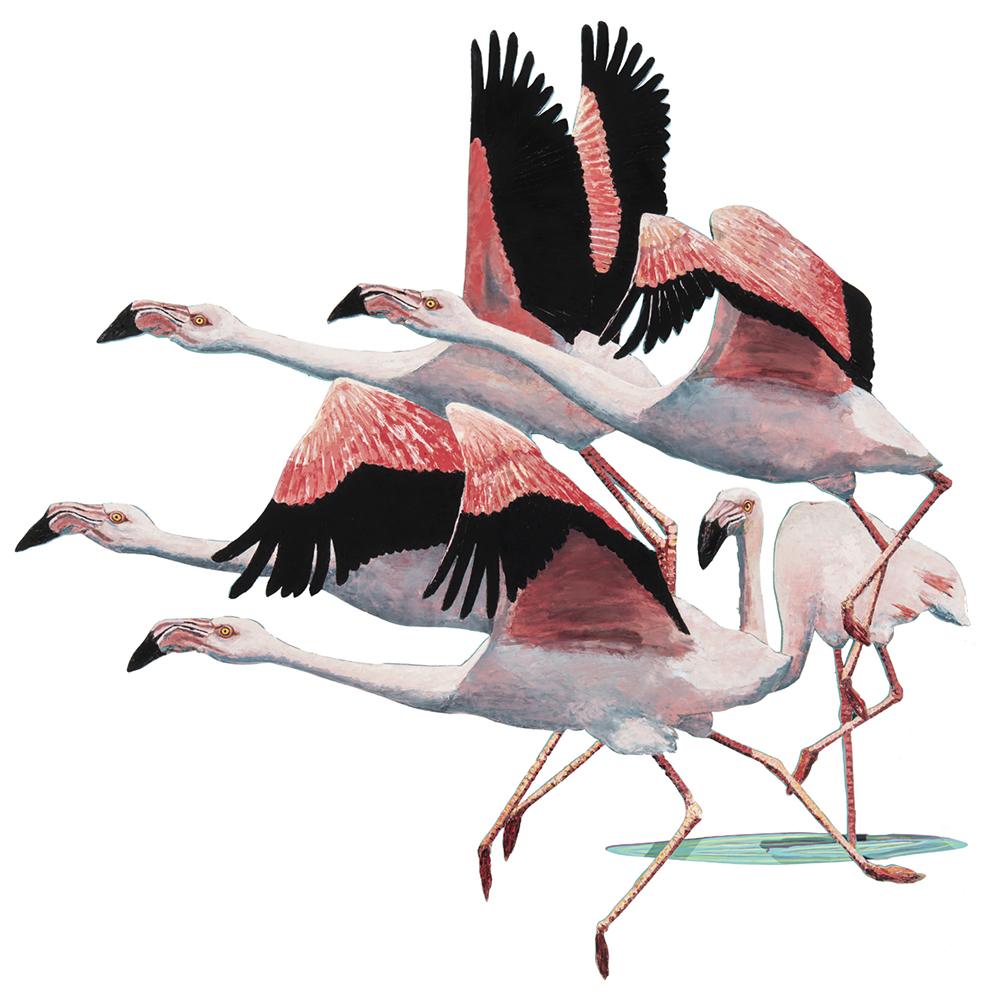 Acrylic on Wood Cutout Panels
Art is about observation, transformation, storytelling, creation.
I have enjoyed these aspects of painting. Then came along another idea: GO WILD! So please enjoy my two-year journey to create a series of cutouts of "wild" animals. Allow your imagination to go wild with the stories these images conjure up.
And thus began my year of creating a fifteen images that I feel suit the "GO WILD!!" theme.
Cutout paintings use the whole wall as their frame and create a 3-dimensional sensation.
For "GO WILD!!", I put colors on the edges to create a visual tension that entices the observer to move back and forth creating a 4th dimensional sensation of time.
I hope you have as much fun watching them as I did create them.