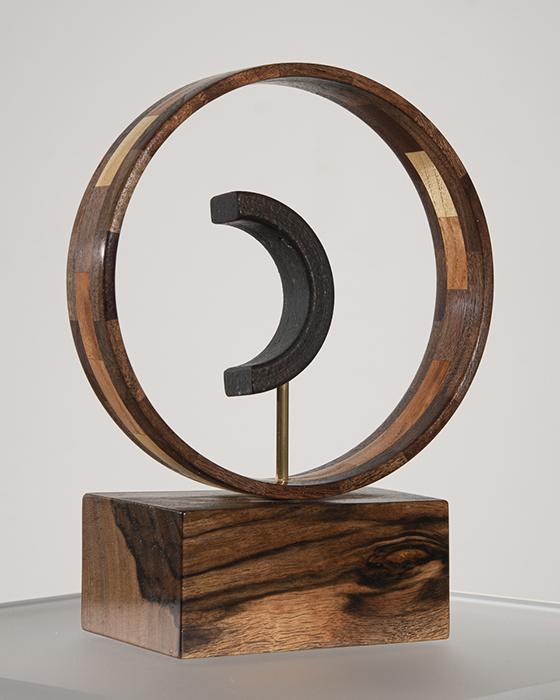 turned wood art
Vaughn is from a family of wood masters passing down old-world quality workmanship in all their products. He has made a variety of home furnishings, including beds, coffee tables etc.  He also makes and sells kits for carving wooden dolls. 
He is a member of the Kansas Woodturners, Flint Hills Woodturners, AAW (American Association of Woodturners), and Topeka Sawdusters. His pursuit of top-notch wood products has led to absolutely astounding pieces of wood art in the solid and segmented creations turned on his lathe.  
Upon retirement Vaughn decided he could not play golf, hunt, or fish every day.  Vaughn took a shop class in high school and his father had wood working tools that he used in his younger years.  He decided to purchase wood working tools and pursue his turned wood art in retirement.  His excuse for purchasing wood working tools was they would keep him out of the bars and off the streets.
Vaughn enjoys making items out of wood as it seems to relax him and gives him pleasure knowing that someone will enjoy his projects as much as he does.