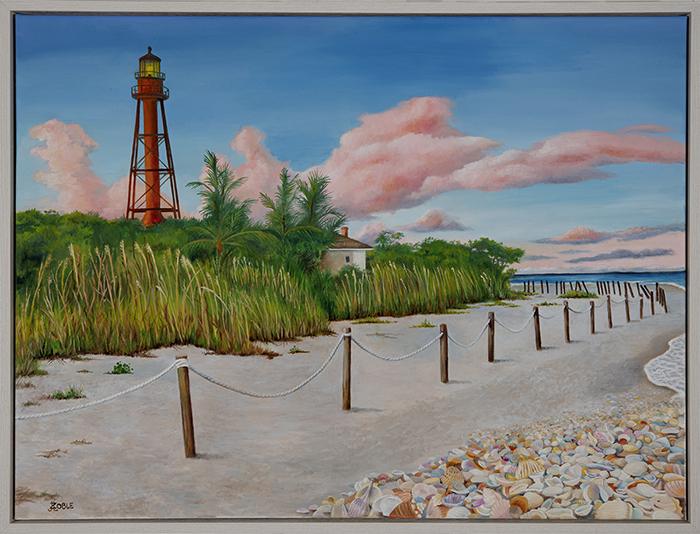 I approached the Stephen Smith Gallery with a concept: a selection of paintings on the theme of Sanibel Island off the gulf coast of Florida. To have a show in September would be close to the one-year anniversary of the island being demolished by Hurricane Ian on September 29, 2022.
I was in love with the birds of Sanibel, the colorful sea grapes that lined the shore, the sandy pathways to the beach, all lined with weathered pilings. Every day was a different color, a different mood. The sunsets were spectacular. Even rainy, stormy gray days held an appeal.
You might find in these paintings a nearly photorealistic passage next to an impressionistic passage. I seem to paint the subject in the way I feel the subject requires. 
Reports are that Sanibel is rebounding. It will never be the same island I've visited over the years, but I look forward to returning to see how it has evolved.