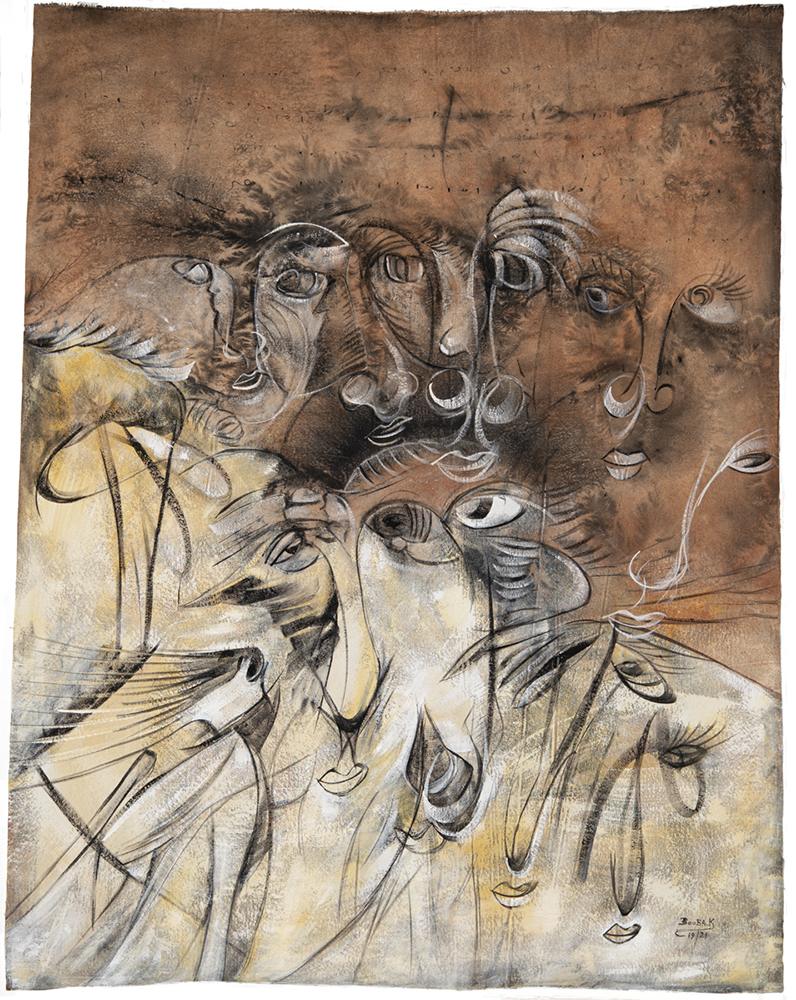 Clay, Red Rock, Acrylic, Oil Pastel on Weathered Canvas
Boubak, spends his time between his home in the sub-saharan West-African country of Burkina Faso- "The Land of the Upright Man "and Santa Fe.  
Konseimbo's first showing outside the African continent was in Paris.  In 2006 a fellow artist learned of the African Village Show in Tucson through a chance meeting with a tourist from Oregon.  A few months later Boubak found himself in the USA and not only participating in the African Village Show in Tucson, but also showing his work in NYC, Dallas, Las Vegas, and now Topeka, Ks.
Birds and Fish-and their movements through the sea and sky-are reoccurring themes in his work.  He says the creatures speak to him of freedom.